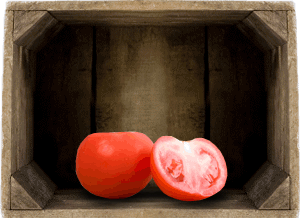 Fruit pictures for an informed choice
"Patience is bitter but it bears sweet fruit" (Turkish proverb)
You can read about fruit until you're blue in the face but until you see what it actually looks like, you're still in the dark. A star fruit is star shaped, but in which direction; a 3D star or star-shaped in cross-section? And what colour is it? That's why we've provided these mouth watering images of fruit. In the absence of internet smell-o-vision, our fruit pictures are designed to help you make an informed decision!
Head over to your fruit and veg list for a comprehensive list of fruits… there's a totally mouth watering choice of lovely produce to explore.
Some weird looking fruits taste fantastic
Having explained that fruit pictures will help you make decisions, don't let them put you off! From the outside a lychee looks lumpy, grubby and unattractive. Take it from us, a lychee's rubbery skin doesn't feel that great either! But inside the unassuming exterior lies an ultra-sweet, soft, fragrant centre that tastes like nothing on earth. It's too hard to describe, so you'll have to have a go!
Or take jackfruit, neem and okra. Many people have heard of them, a few have seen them, even fewer have cooked with them. Looking at images of fruit at least gives you a clue. They help you understand how recipes work best. And the way they look can inspire exciting new ideas about creative food presentation.
Beautiful fruit pictures
We've collected together the best and most attractive images of fruit. Feel free to copy them and use them wherever you want. Some people link back to our site as a thank you, which is nice. Feel free to link back to us if you've enjoyed our fruit list, our images of fruit, our advice, information and healthy eating guidance.