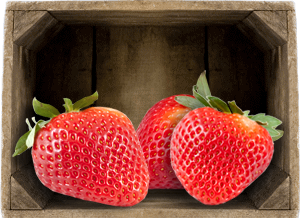 Fruit and veg suppliers in London
"Let us learn to appreciate that there will be times when the trees will be bare, and look forward to the time when we may pick the fruit" (Anton Chekov)
Fruit - throughout history - has been used as a metaphor for health, wealth, happiness and the fulfilment of dreams. The word 'fruitful' says it all, as does the fact that positive ideas 'come to fruition'. Because we've been fruit and veg suppliers in London for almost a hundred years we have a fine appreciation of the values, flavour, qualities and quality of natural produce. We like to pass on this knowledge and expertise, standards and values to our customers.
Delivery six days a week direct from New Covent Garden
We are one of the oldest and most experienced wholesale fruit and veg suppliers in London. We deliver daily throughout Berkshire, Sussex, Suffolk, Kent, Essex, Middlesex, Hertfordshire and Surrey.
Working out of London's renowned New Covent Garden market, we supply beautifully fresh, hand-picked produce to the wholesale and catering Industry. In competitive times, the strongest businesses survive. We take pride in supporting our customers' needs with a flexible, state of the art online service that gives buyers:
The very best quality fresh fruit and veg
Daily delivery Monday to Saturday
Extremely reliable, friendly and professional service
The security of a company that operates to strict HACCP standards
Ordering available six days a week up to midnight
Secure online ordering, telephone ordering and orders by fax
Access to fair, common sense credit facilities
Fresh fruit and veg for schools, restaurants, hospitals and catering facilities of all shapes, sizes and types
Supporting UK growers wherever possible
As fruit and veg suppliers in London go, we're very keen on protecting the environment. We support UK and local growers wherever humanly possible to keep our food miles responsibilities as low as we can.