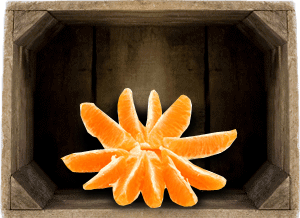 Your personal fruit and veg market
"Time flies like an arrow. Fruit flies like a banana" (Groucho Marx.)
In an ideal world you'd be down at New Covent Garden fruit and veg market picking out your own super-fresh produce yourself. Because you probably don't have time, our service offers the next best thing: fresh fruit and veg delivered direct to your door. A bit like having your own personal fruit and veg market and healthy eating advisor.
Fresh fruit and veg direct to the wholesale and catering trade
We know our onions. A large and successful family business, we've been dealing in fresh, firm, tasty fruit and veg in London for almost a hundred years. We've got where we are today by delivering consistently excellent service and equally excellent produce, surviving through numerous recessions and two world wars.
Ultra-flexible online fruit and veg market
We deliver wonderful, fragrant, mouth wateringly fresh fruit and veg to your door, direct from London's New Covent Garden Market daily Monday through to Saturday. You can make your order as late as midnight online, by telephone or by fax. And, despite today's troubled market, we always try to make credit facilities available.
Efficient doorstep delivery supports the food industry
Whether you're a Chef, a Catering Manager, a Produce Purchaser or Buyer, you can rely on us to deliver what you need, when you need it. Perfect produce, bang on time, at a fair price from one of the best and oldest fruit and veg suppliers in London.
Hotels
Restaurants
Schools
Cafes
Pubs
Colleges
Universities
Hospitals
Sports Stadiums and Centres
Industrial and Corporate Caterers
We deliver daily throughout Berkshire, Sussex, Suffolk, Kent, Essex, Middlesex, Hertfordshire and Surrey.