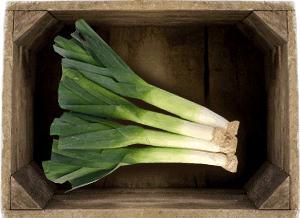 Your online greengrocers - fresh produce at your fingertips
"At least you'll never be a vegetable. Even artichokes have hearts!" (Unknown origin)
Deliciously crisp, crunchy, fresh fruit and veg are delivered daily Mondays through to Saturdays. Our greengrocers lets you order online, by 'phone or fax. You can place your order as late as midnight if you need to, no problem. You enjoy access to fair-priced credit facilities. And your supplier isn't just a bloke with a van. He's from a big family firm that know their stuff; they've been involved with fine quality produce for almost a century.
If this sounds too good to be true, think again. Our wholesale greengrocers service is just as good as having a traditional greengrocer personally at hand. Getting your 5 a day fruit and veg has never been easier.
Greengrocers for almost a century
When times are tight, competition heats up. One of the best ways to stay ahead of the game is through sheer quality. Our beautiful produce is a greengrocers dream. We've been working with fruit and veg for so long that we know how to pick out the very best quality, good value produce every time, almost by instinct.
Greengrocer for chefs and catering managers
Chefs, Catering Managers and Produce Purchasers have a hard time of it. They're tasked with delivering fruit and vegetable perfection while sticking to tight budgets and maximising efficiencies across the board; a tough call in anyone's books. Our delivery service lets wholesale and catering trade buyers relax. They know they can put their trust in us, an expert greengrocer business that has weathered many a storm, two world wars included! We supply all manner of businesses and organisations including;
Hotels
Restaurants
Cafes
Pubs
Schools
Colleges
Universities
Hospitals
Sports Stadiums
Industrial, factory and office-based catering
We deliver daily throughout Berkshire, Sussex, Suffolk, Kent, Essex, Middlesex, Hertfordshire and Surrey.