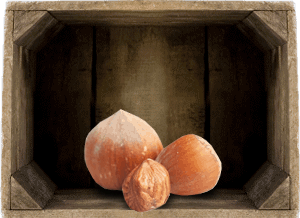 Fruit and veg heaven? It's the fruit and veg list!
"Truth is a fruit that should not be plucked until it is ripe" (Voltaire)
Apples, pears, bananas, oranges, lemons and tomatoes are your classic UK fruits. Carrots, potatoes, tomatoes, peas, cabbage, cauliflower and broccoli are probably the best known British vegetables. But they're just the tip of the iceberg. The world of fruit and veg is full of possibilities and packed with potential for taste adventures.
Browse through our comprehensive fruit and veg list and see if anything new, exciting and strange sparks your imagination. Chef or Catering Manager, you'll probably find something to whet your appetite! Or hop over our fruit pictures page for a virtual visual feast of gorgeous natural food.
Why create a fruit and veg list?
We love our fresh fruit and veg. We're born greengrocers and we're determined to open up the delights of fresh fruit and veg to everyone. If you haven't tried a kumquat yet, now's your chance. You never know, the humble lychee might open up new and unexpected vistas of taste bud pleasure. Papaya might prove to be your passion. The delicate flavour of fennel might bring out the cooking genius in you, if chicory doesn't get to you first!
Experiment, experience, fall in love
Knowledge is power. Armed with our fruit and veg list you can venture into new and tasty eating experiences and discover countless stimulating new flavours, textures and colours.
Marvellous quality fruit and veg
No compromise on quality
Fair prices
Large, well established, friendly family business
We work to the highest industry standards
Committed to fruit and veg perfection!
We're your fruit and veg suppliers in Berkshire to Sussex, Surrey to Hertfordshire and throughout the South into Essex, Suffolk, Middlesex and Kent.